3
min read
Healthy, well-timed snacks can help manage your hunger and energy levels and fit in more overall nutrients. But instead of reaching for a bag of processed chips or cookies, choose whole food options that will help you feel more satisfied and energized between meals. Here are 11 filling, nutritious ideas.
Apples and Nut Butter
Slice up an apple to dip in your favorite nut butter. This combo pairs a fiber-rich whole food carbohydrate (fruit) with plant protein and healthy fat (nut butter). If you prefer a sweet and tart mix, opt for a granny smith apple.
Looking for a low-fat option? Try a dessert spread made with 2 cups of cooked black beans, 3 tbsp of cocoa powder, and 2 dates, blended.  
Veggies and Hummus
Keep chopped veggies on hand, like carrots, cucumbers, bell peppers, broccoli, cherry tomatoes, cauliflower, snap peas, or celery, to serve with your favorite flavor of hummus. Raw veggies provide fiber and micronutrients, and the pairing will keep you full until your next mealtime.
Note that store-bought or prepared hummus brands often uses omega-6 fatty acid-rich oils like canola or soybean oil. We recommend making your own oil-free hummus using lemon juice, water, and tahini instead.   
Smoothies
Pack your smoothie with fiber-rich fruits and greens. Keep your freezer stocked with frozen fruits, like berries, cherries, and pineapple, and freeze fresh bananas when they begin to brown. You can also use frozen greens rather than fresh, like frosty spinach or kale. Add in some nut butter, seeds, or tofu for protein and a liquid, like water or plant milk, to blend it all together.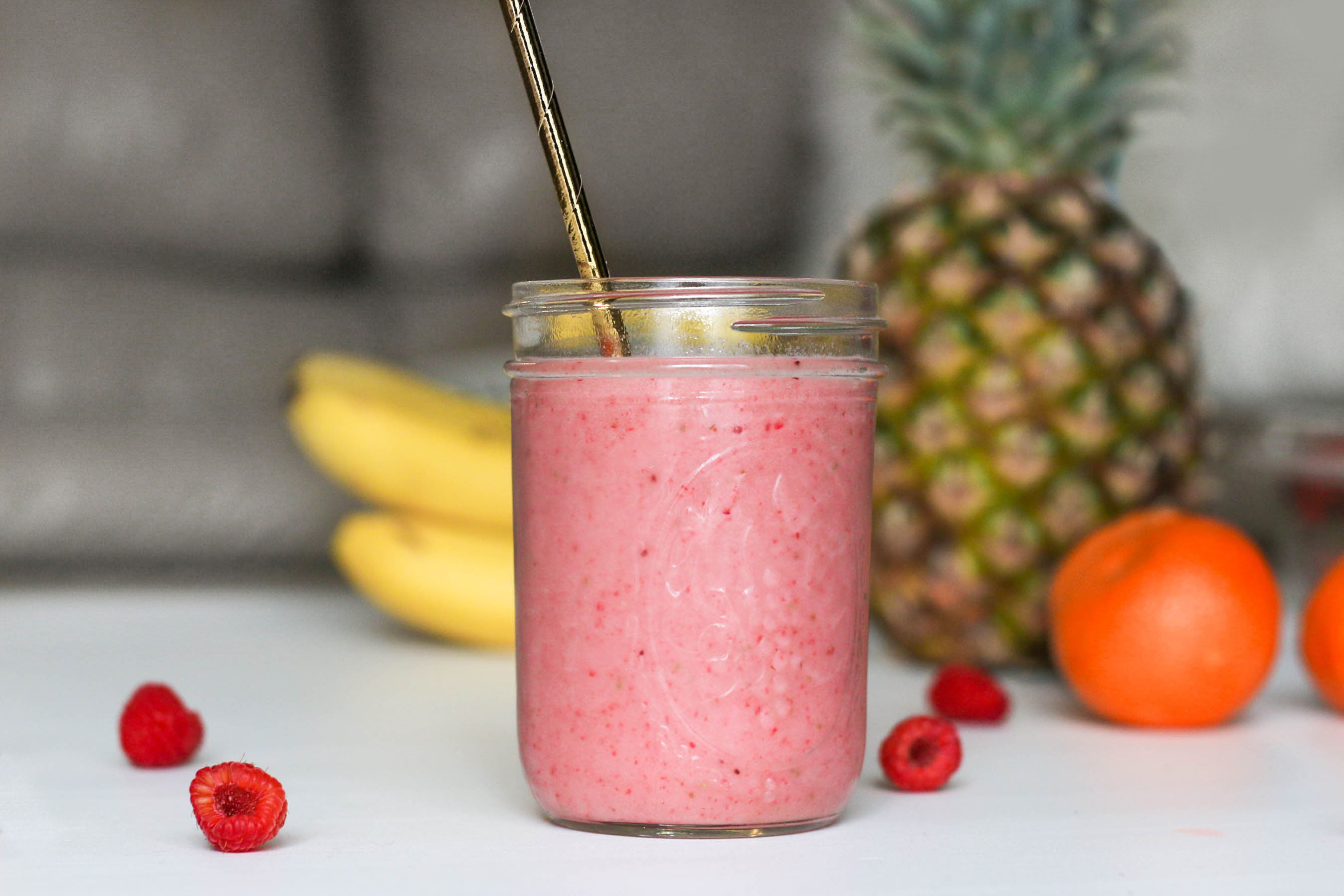 Nuts and Dates
A handful of your favorite unsalted nuts and a few dates makes a great tie-over snack between meals. Nuts are packed with micronutrients, healthy fats, and a bit of plant protein, but because they're calorie dense a small portion is all you need. Dates pair well to provide a nutty-sweet combo and round out the snack with whole food carbohydrates and bonus fiber. You can also stuff dates with creamy or crunchy nut butter. If you're not a date lover, reach for other fruit options, like dried plums or figs.
Popcorn
Popcorn is a great snack option to satisfy your salty, crunchy cravings and up your fiber intake. Pop your own kernels in a brown paper bag microwaved for 90 seconds to 2 minutes. You can add your own seasonings to control the sodium content. For a little extra protein, vitamin B12, and dairy free cheesy flavor, sprinkle popped popcorn with nutritional yeast.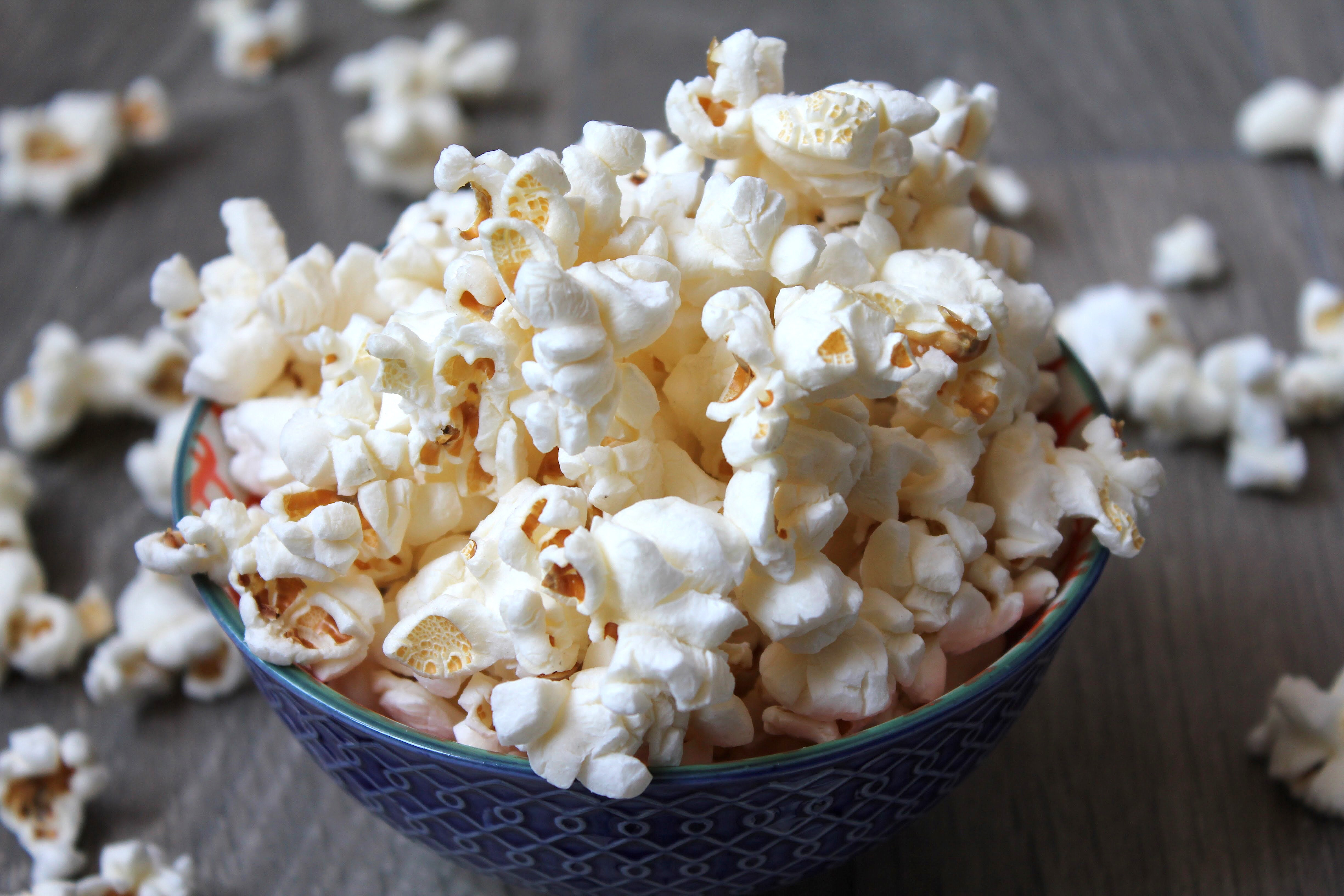 Roasted Chickpeas
Bake a can of drained, rinsed, and dried chickpeas on a baking sheet for about 40 minutes at 450F. Add your favorite spices or seasonings, and pop in the oven. You can also make them in your air fryer at 390F for 10-15 minutes until crispy. In addition to being a filling, satisfying snack, roasted chickpeas make a terrific addition to salads in place of croutons and add crunch to grain bowls.  
Baked Tortilla Chips and Guacamole
Quarter a few 5-inch whole grain corn tortillas (4 triangles per tortilla) and bake in the oven at 350F for about 5-8 minutes on each side. Scoop up guacamole with the chips for a quick savory snack or trade the chips for lower calorie raw veggies. Avocados are a great source of antioxidants, vitamins, minerals, fiber, and unsaturated fats.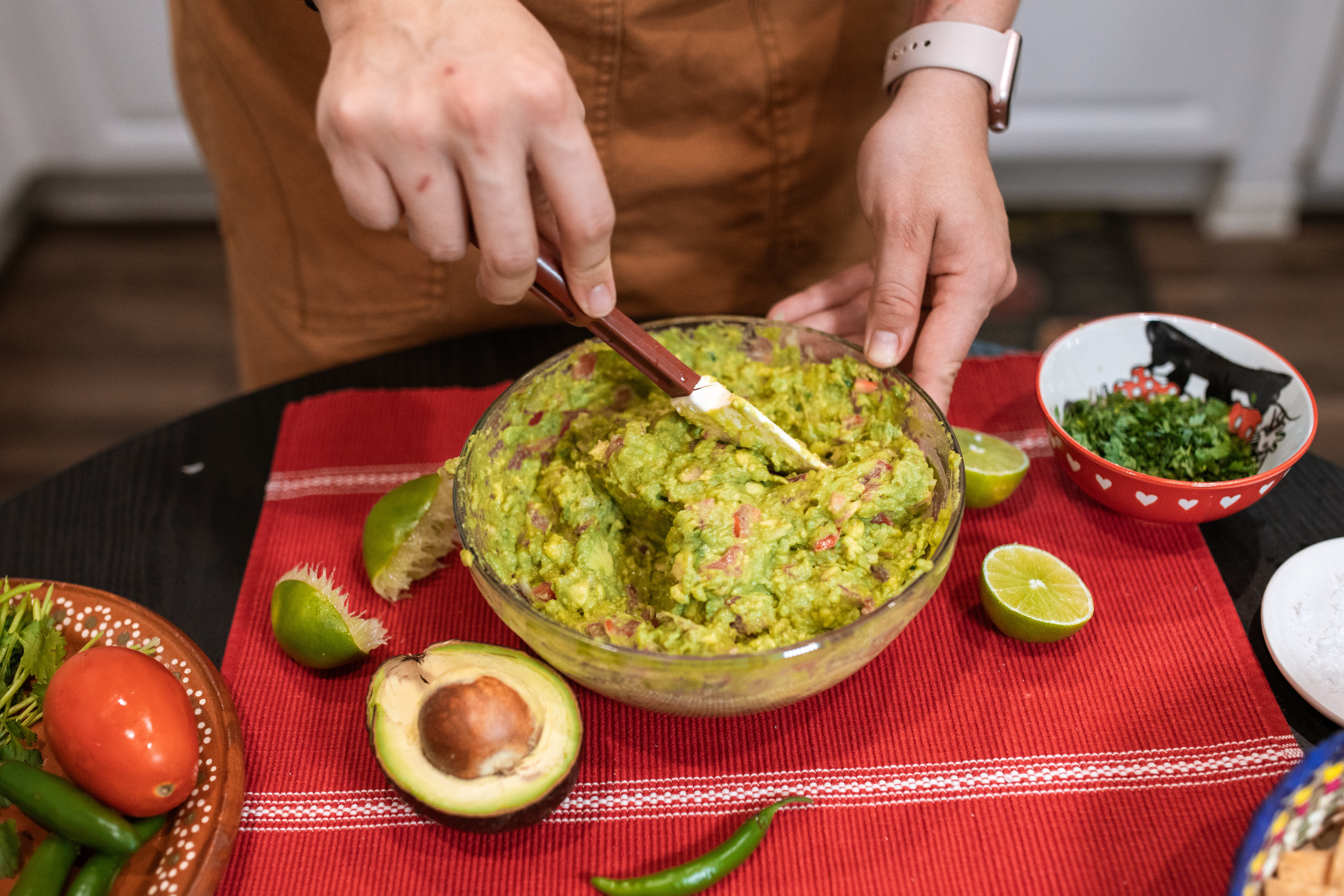 Edamame
You can buy microwaveable edamame, shelled or unshelled, at your local grocery store to keep on hand as a quick 5-minute snack. It's packed with plant-based protein and can be flavored in a variety of ways, from everything bagel seasoning to lemon and black pepper or smoked sea salt.
Chia Pudding
Chia seed pudding can be a healthy breakfast option or an on-the-go snack. Just combine 2 tablespoons of chia seeds and ¼ cup of plant milk and refrigerate for at least 2 hours. Add in berries, minced dates, cherries, or pomegranate seeds, and seasonings of your choice, like a dash of cinnamon, vanilla, cacao powder, maple syrup, honey, or coconut.
Tip: For a creamy, rich mousse-like texture blend the chia seed pudding once set.
Energy Balls
There are countless ways to make energy balls. Start with a base of nut or seed butter, like peanut, almond, cashew, or sunflower butter. Add in anything from rolled oats to toasted or puffed quinoa, chia seeds, chopped dark chocolate, shredded coconut, dried cherries, and chopped nuts. Play around with various combinations to expand your intake of plant foods.